Happiness is a state of mind that is constantly wavering putting you into a confusion most of the times. It's not an eel, but it is our mind that is slippery all the times! We all fight with ourselves to bring that satiated happiness. All those people who live alone in some metro city like me, struggling to make their mark in some way are always vexed up with the slightest things! Maintaining a reputation at work place eats up most of their times and in the weekend they are literally sloshed. I have known many people like me who stay away from family and movies are the common chord among all of them. Those people with boyfriend/girlfriend have works piled up even more. Because after that office weekly KPI they also have to fill the relationship KPI and pass with distinction. I feel pity on you guys! At least we single status people have no one's expectations to meet up – right?
Now, coming back to my core topic Bollywood Movies, we all have a particular genre that we never give up. I have a list of Bollywood films that must be kept for the weekend. These movies are not the intellectually layered ones, not even thrillers or suspense or horror but these are just HAPPY movies. We all love to take the flights of fantasy and stay in a land where everything is just perfect and you know that in the end everything would be beautiful. After an engaging and eventful week at office, when your brain badly wants to relax, investing into some thriller, suspense, horror, or so called meaningful cinema would be really injustice to both the mind and body. Give some chance to the grey cells of your brain to remain grey at least!
Watch these Bollywood Movies and let your hair down and relax…
Chashme Buddoor: I am talking of that Farooq Sheikh bollywood movie! Every bachelor guy in this metro city would relate to this movie. Three friends sharing the same flat and gossiping about the ladies and prospective girlfriends. It is a superb channel of laughing and realizing that a little of drama and comedy must be there in life to keep going.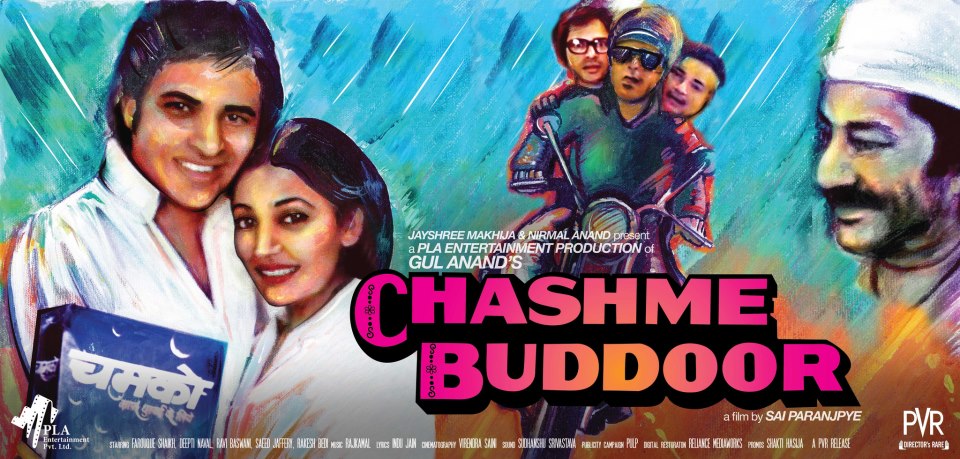 Kuch Kuch Hota Hai: This is a 90's classic which made friendship bands fashionable and also hammered the modern thought that your life partner has to be your best friend. Mr. Karan Johar, you don't have any idea, how you have spoiled the brains of these boys and girls who started finding a life partner in their best friends. I agree that a life partner has to be a best friend but that feeling called love cannot be forced – right? Still, this is a happy movie & one of the Bollywood movies for the weekend because we have grown up with Rahul and Anjali and know that they are meant to be together. This is a no-violence, no-web weaving movie and that's why you would love to groove into the tunes!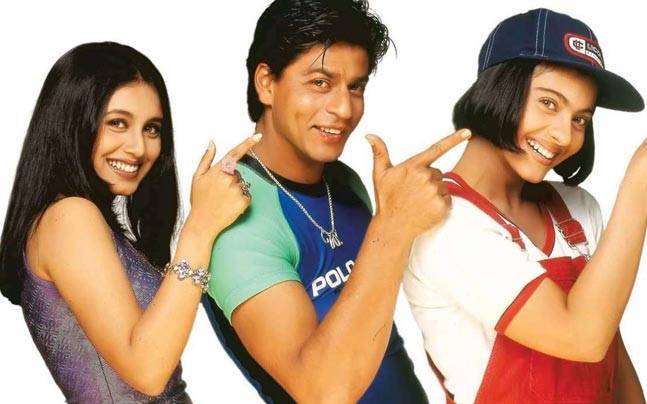 Kabhi Khushi Kabhi Gham: Just after explaining that best friends can be great life partners, Karan Johar shifted his thought to love at first sight here. Shahrukh Khan ditches his childhood best friend Naina or Rani Mukherjee for the new found crazy pot in Kajol. But the USP of this movie is the quintessential bond of love, care, share, and respect we have with our family. May be in today's date you wouldn't find a family that is so strong in its cultural and behavioral background! For that incompleteness in our life, we all love to watch this movie again and again.
Hungama: When I am talking about happy movies, I cannot take away our comedy movies. This movie brought back the need for making comedy movies which is the best genre of entertainment. It is an age old tale where a girl keeps on falling into the laps of two men and the resultant confusion of that. There is no message from this movie but what you take back are some laughable moments.
Andaz Apna Apna: This is perhaps one of the most under-rated movies of Bollywood. And the irony is this is till date the best comedy movie we have made. An instant flop on release in 1994, Andaz Apna Apna became a cult classic in its genre once Zee Cinema started showcasing this movie from the year 2000, I guess. Two stupid gentleman goes to the city to marry a wealthy girl in anticipation of earning easy money – this is the basic theme of the movie that brings in lot many unforgettable characters and one liners. This is the best stress buster movie you have in your platter.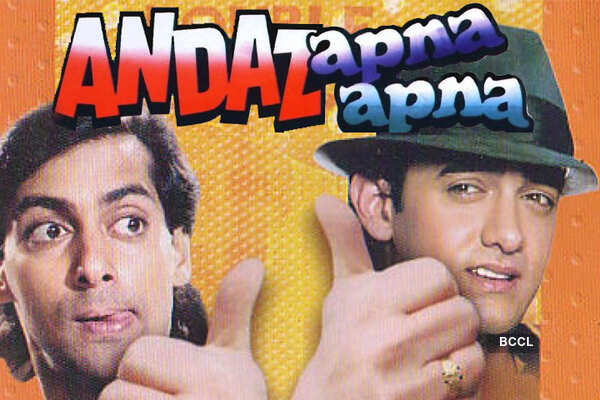 Today's list of movies only consisted comedy and drama-romance because these are the so called "easy" movies to digest. You don't need any Diegene or Pudin Hara after watching these gems. Meet you next time with movies of other genres. But always remember that movies of other genres that requires a lot of attention would eat up your relaxing phase a bit. These light hearted movies of romance, friendship, and comedy would always stay with you!
Have a great weekend ahead!