What all comes to your mind when you hear the name "Delhi"? Recently, I came across an interview of a small time actress and businesswoman who also happens to be the wife of one of most successful actors of our country and that interview sort of moved me to write something about this city. So, in that interview she said that "Delhi is the most unsafe place of the world in all respect".
I am spending my summer, monsoon, winter, and spring here since 2010 and I better have an opinion about this place. Whenever I say someone back home that I stay in Delhi, the instant reaction is a happy and respectful one because of the fact that it is the country capital. Some well-read people would ask me, "Is everything hunky dory where you live in Delhi?" They mean that is the whole of Delhi a cultural and social waste or not! I somehow don't know an answer to it seriously. Because when you are actually the eye of the storm you cannot be aware of the weather report – right?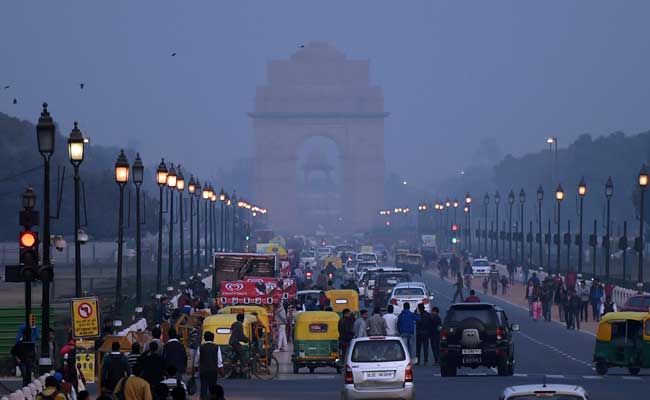 If we go back to the history of our country, we see a huge difference between Delhi and the other metro cities like Bengaluru, Chennai, Mumbai, Hyderabad, and Kolkata. The basic thing that keeps Delhi out from this block is a strong cultural and linguistic background. You see, each of these metro cities, except Delhi had their own set of people who always had their roots set in these cities or around it. Like the Maharashtrian culture and Marathi language forms the crux of Mumbai, so does Bengali culture and language forms base of Kolkata, and Tamil culture and language of Chennai, so on and so forth. Who belongs to Delhi? No one, basically no one ever had any roots of Delhi. All the bulk of population here are people who migrated from Pakistan during or after independence or those who came here in search of job long ago. Mostly, you see Punjabi people settled here because Punjab was a disturbed place during those Independence struggle. It has a R.K. Puram for Malayalis, C.R. Park for Bengalis, and the rest of the Delhi NCR is a mixed bag with Jath, Haryanvi, and Punjabis in majority. Every metro city has an attitude of their own which is the outcome of these roots although every metro city is a cultural melting pot because people from all over the country come to these cities to be rich! So, you would easily find a Kashmiri, Bihari, Punjabi, or Gujarati in all these cities including Delhi. And these outsiders melt in the cultural, social, and linguistic fabric of these cities. But dude, that's not the case with Delhi.

Delhi has always been a point where people came over, ruled, and moved over. From Afghanis to Sultans and Mongolians, Delhi had a beautifully vibrant history with all these people. I remember in this reference that there was an old DD National historical serial named "Main Delhi Hoon" that told the journey of Delhi in our country map. That's why basically no one belongs here in that strong term. Maybe that's why it is most of the times taken for granted.
It is infamously called as the "rape capital of India". I am not defending Delhi in any sense because for me rapist belonging to any part of the world must be slaughtered. The whole humdrum about rapes in Delhi is more striking because of the media coverage and of course the brutally de-humanizing Nirbhaya episode. Rape is a criminal offense and that activity is quite an active one all over the country and not only Delhi. It is just that perhaps the media is not so active in covering these issues or you are not aware of the rape records of your place. Tell me one thing, if there is a rape in any beautiful hill station of our India and the girl is just thrown down the hills, won't you feel the same "unsafe" thing as you feel for Delhi? And who knows perhaps these things do happen and we don't know about it because a hill station is touted to be a peaceful place and nobody wants to disrupt the calmness. Go to any remote village of India, and ask people randomly about rape and I won't be surprised if someone is ignorant about this term but still witnesses viciousness.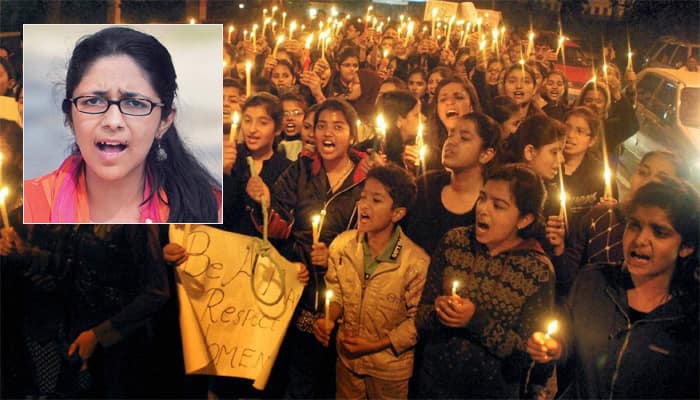 When I came to Delhi, I saw people all around me in my class and my class was just a picture of the Indian map. People from all states came here to study and make a career. Although that was way before this infamously notorious tagging of Delhi. But if you visit the educational hubs of Delhi, you would see the number students have doubled or tripled over the years. Why would parents from all across India send their kids to such an unsafe place? Delhi is not bad, it is the psyche of some morons that has showered such scandalous stories in Delhi's lap. I have always treated this place as my work station and that's why I was up for any kind of challenge.
The geographical location of Delhi and the fact that it is well connected with all other places of India, makes it a crux where people from all kind of backgrounds meet. So, friction is very obvious! Everybody has a dream in their eyes in Delhi and Delhi gives a chance to fulfill them. Had the motherland of all these outsiders been strong enough to let them pursue their dreams, they wouldn't have come to Delhi ever! This is an irony when I hear people (read the actress whose interview I mentioned) say that Delhi is the most unsafe place of the world. Don't you get the basic necessities and some luxury out of your job here? If that is provided by Delhi which your motherland cannot provide you, you should not dare to demean Delhi. Fuck the rapists but not Delhi.
Attitude has to be a correct one! Just by saying that Delhi is unsafe and all, you cannot subjugate the art and beauty of this place who is supporting you when you don't have your loved ones here. You go to Sarojini to feed your mood swings, visit the Ambience Mall to get over the break up, hit India Gate to feel free, so, you better not tag Delhi to be unsafe or tacky!
I am not in love with Delhi but I appreciate the fact that Delhi has accepted me with open arms like any other outsider. Life would have been a bit difficult or different if the place would have been any other metro city or my own city in that case. But perhaps my Destiny liked Delhi much or vice-versa.
I have become more robotic and demotional (word coined by Shahrukh Khan meaning detached and emotional at the same time) in my stay in Delhi and that is the call of the hour. I have friends in other metro cities also and they are also coping with some sort of homesickness but they always go gaga over those places for the intellectual layering which perhaps Delhi doesn't carry much. It is true, you would find many scholars and educated people in Delhi but they are outsiders so they would always have a difference with the less educated and haughty Jaths, Haryanvis, and Punjabis who are good only at mocking. But I don't mind the comments from these people because they may check my dress, make up, and the place I go, and may be they are judgmental in their heads but those judgments have never come up to me. This is a great thing to learn – isn't it? I don't know who stays next door and I don't need to know also because we all are running and don't have much time. But tomorrow if I need an emergency help, they would surely come ahead and that's my confidence on humanity.
I heard a line somewhere that "Jagah ki pehchan unke logon se hoti hai" – Places are known for the people who lives there. But what to do when that place doesn't have any people of its own? This is a loud cry from the walls of the forts of Delhi! Let's own Delhi once as Delhi embraced us and that's the smartest way to feel safe here.
In the end also I won't say that I love Delhi but yes I would always be in awe of Delhi because what I feel for Delhi is way more than just a four letter LOVE. This love, regards, and respect goes out to the city only!